Wonderslist is an infotainment blog . We cover almost every topic in the world here on our blog, including Technology, science, engineering, health, fitness, sports, entertainment and many more.
Wonderslist is a very good place for you to advertise and promote your business. Reason is simple. The good reputation of the blog. Readers love our contents . That is why we are going up day by day.
Below mentioned are some  glimpse of our blog that shows how much it is popular.
The Ranking
Alexa Ranking
We have very good and genuine Alexa ranking, Which is measured by a Alexa in terms of traffic. It is still going better day by day.
Here is the screenshot.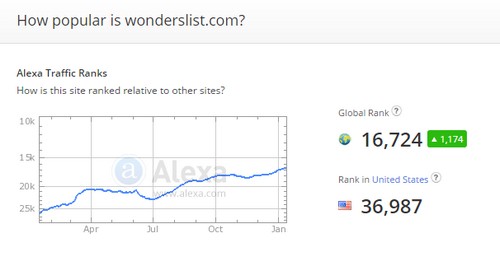 Page Rank
We have Google page rank of 3. It  shows how much Google loves to show our contents to its readers.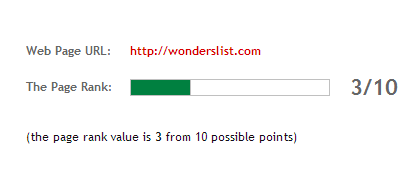 Traffic Stats
Traffic stats report is taken from Google analytics. Last updated (Dec 2015)

Wonderslist.com visited by thousands of visitors on daily basis. As the above stats shows. With over one million page views per month across the world. Our most visitors come from India, United Stats, United Kingdom, Pakistan and Canada. Below screenshot will give you a detailed insight.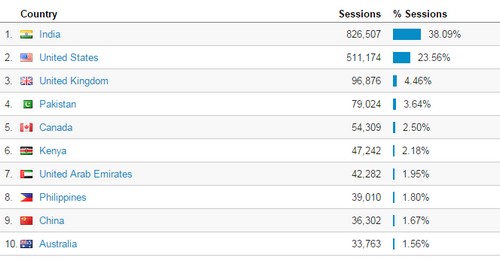 We also have a very strong social media presence. Below stats are taken in Dec 2015 and are growing day by day.
Google+ 1450 followers
Facebook 3967 fans
E-mail subscriber 2800
Wonderslist is truly a good place for your business. rite now we are offering following ad space for your product/brand.
Top banner 728 x 90 (will appear on the main page,post and category)
Sidebar banner 300 x 100 (will appear on the top right)
Sidebar Blocks 125 x 125 (Will appear on middle right)
Contact with us at advertise@wonderslist.com for price information and more queries.