Pakistan, a country which was found with a vision to lead the world but this look like a dreame now. A big thanks to our leaders, judicary, army and beaurcracy, Pakistani's now are considerd as corrupt, terrorist, bank rupts, un educated across the globe. People who are leading these departments are consdierd to be the leader of our country but irony is that they never adopt any progressive approach in the development of pakistan. Instead the looted our country badly and increases their assests. Anyway, this is another topic, here we are agoing to discous some most controversial Pakistani personalities. Pakistani politicians do not rise above their partisan interests and stay in the news by raising controversies. In the same ways other professional like sports star, actors, TV actors etc. also do something controversial for popularity and fame.
Here are the personalities of the Pakistan that evoked shock, scorn, sniggers, and were a subject of satire. This list is not including everything, but give you a glimpse of their character. Here's another list '10 Controversial Paersons of Pakistan', you may like also.
10. Meera.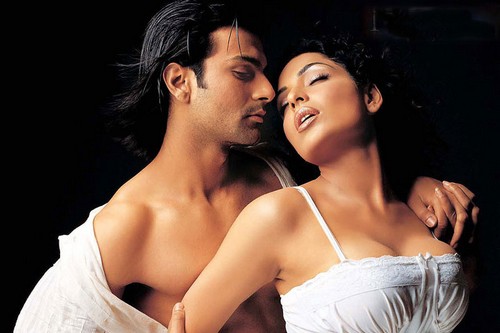 Meera has always loved to drag herself in the news. She talks in a language better known as scandal. Pakistani social media blasted against her when she migrated to Bollywood where she signed and acted in Bollywood movies and found her in the bold kissing scenes. She also received death threats in response to her kissing scenes with co-star Ashmit Patel.
9. Najam Sethi.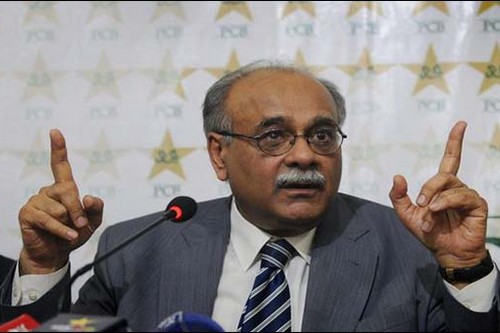 Najam Sethi is a journalist, editor, and media personality and a news analyst at Geo News. He is extremely criticized by social media of Pakistan because of his secular ideology and and friendly trend towards India. According to politicians.pk, he is Qadiani and has anti-Pakistan ideology. According to Najam Sethi the 1965 war was lost by Pakistan. He also blamed responsible for the 2013 election rigging in Punjab province as he was nominated caretaker CM of Punjab by Muslim League N.
8. Zaid Hamid.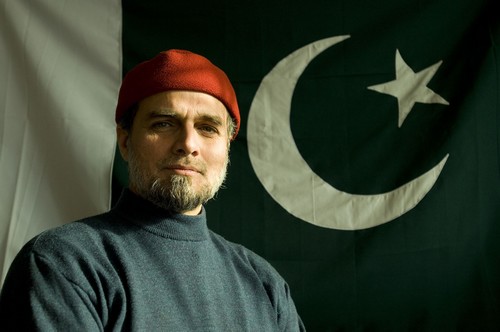 Zaid Hamid, is a Pakistani political commentator, a so called jihadist scholar, preaching extreamisim in youth, showing islam is the only religion to kill non muslims, linked with Yousaf Kazab and jewes. A number of Pakistani journalists, writers and Islamic scholars have criticized Hamid and have described his views on politics and security as conspiracy theories. On September 17th 2013 a Karachi court issued an arrest warrant for Zaid Hami, for fabricating misleading propaganda against Geo News/Jang Group's — 'Aman Ki Asha' and MKRF programme 'Zara Sochiye.
7. Asma Jahangir.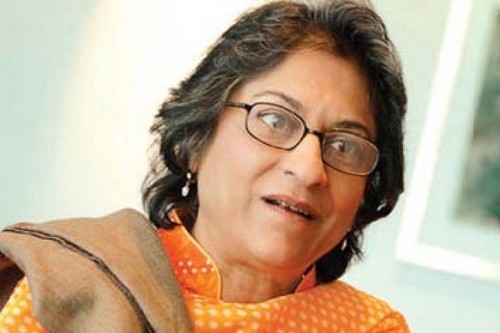 Asma Jahangir is a leading Pakistani lawyer, advocate of the Supreme Court of Pakistan, President Supreme Court Bar Association of Pakistan. Pakistani people hate her because of her secular ideology and friendly trend towards India. Some people say that she is Qadiani. She is also against the Hudood Ordinance and blasphemy law of Pakistan. Many people thouhgt that she en of Pakistan because of her own grudges against Pakistan and Army. Asma Jahangir is against Pakistan and its Army and works with the enemy of Pakistan under the shelter of so called HUMAN RIGHTS ORGANISATION and UNO.
6. Hamid Mir.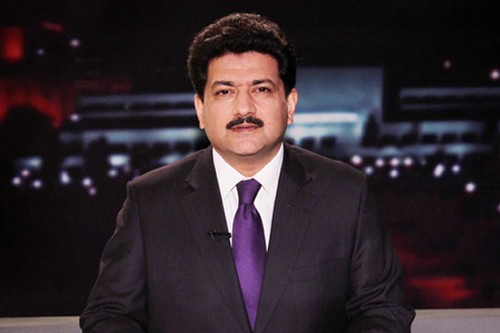 Hamid Mir is a Pakistani journalist, news anchor, terrorism expert, and security analyst. He become a controvesial figur because of his links with Taliban. He was criticized by Pakistani social media because they considering him as a RAW agent. He is also criticized because he did not arrange any program about the Kashmir issue still now. Zaid Hamid claimed that he is a CIA agent. Pakistani social media claims that he is the son of Waris Mir who was the biggest traitor of Pakistan in 1971.
5. Altaf Hussain.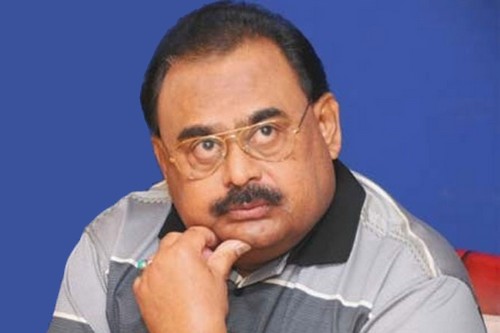 Pakistan's biggest Mafia Don, founder of Karachi based political party MQM, commonly known as Altaf Bhai. A big controversial figure, critics claim that Altaf Hussain and his party showed a readiness to use violence to fight for power. He and his party has long been accused of having an illegal armed wing intimately involved in Karachi's criminal economy of drugs, extortion and land theft. Imran Khan accused him of being directly involved in the murder of his party leader Zahra Shahid Hussain. Altaf Bhai currently faces allegations of murder of his party leader Dr Imran Farooq, money laundering and hate speech, the case is under investigation by the Scotland Yard. BBC News called Hussain a 'Pakistans most divisive politicians'.
4. Veena Malik.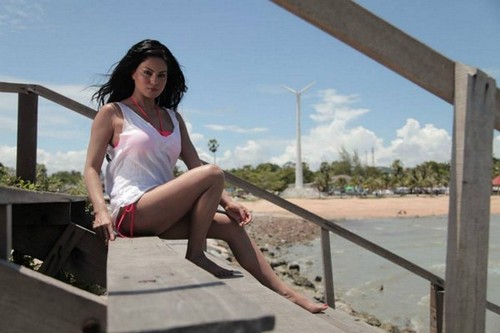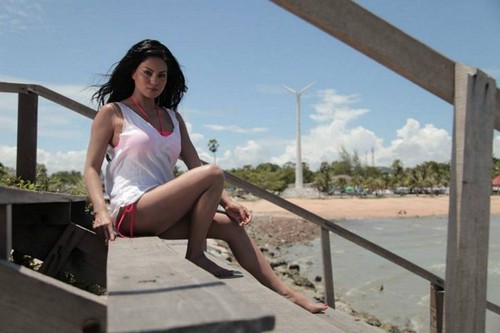 Pakistan's Controversy Queen, Veena Malik has been in news for quite a long now. From getting scandalized with Pakistani cricketer Asif, her Bigg Boss housemate Ashmit Patel, to giving body massages on international TV, she has done it all. Veena Malik has been criticized for her nude photo shoots in 2001, and yet again, she posed topless for an Indian magazine FHM. Oh! And how can we forget her latest item number 'The Bomb Channo' in which she's accused to copy Sheila! and in Zidagi 50-50, once again his hot and bold avatar being a sex worker.
3. Mathira.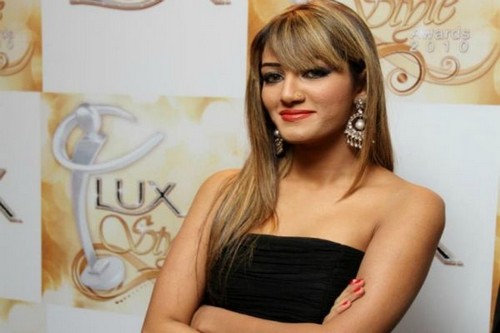 Mathira is a Pakistani television actress who is known for her bold approach in Pakistani entertainment industry. She has hosted many TV shows, serials and morning programs. She drew a lot of controversy because of her exposed dressing sense in the public, doing vulgar acts in TV shows. People tune in to her show for entertainment value where callers call in and flirt with her and she flirts back while rudely brushing them off equally flirtatiously. Recently she became a part of a bigger controversy when she played a seductive model for a sensual condom ad which was later taken down by PEMRA for 'indecent' content.
2. Malala Yousafzai.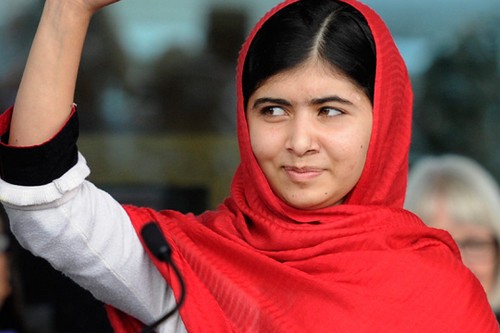 Malala became an international sensation after she was shot last year. At first, there was widespread sympathy for her in Pakistan but that feeling dissipated in a matter of weeks. As soon as she started getting international recognition, a large number of people started turning against her on social media platforms.
Despite being internationally popular, she became a controversial character in Pakistan. Some Pakistanies thought that Malala was working for the CIA and others believed that she was shot by the Americans.
Many people believed that all story of Malala is a scripted drama. She's just a character, U.S. is using her against taliban showing that they are anti taliban.
1. Aamir Liaqat Hussain.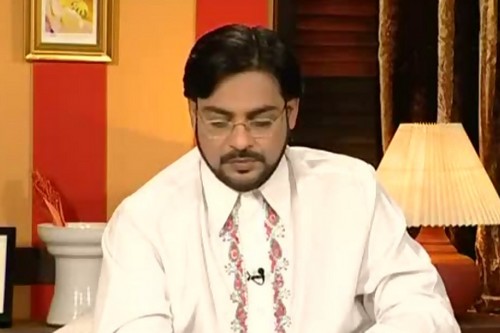 So called Islamic scholar, Aamir Liaquat Hussain is top the list of most controversial Pakistani personalities. There was a time, he was ruling the hearts of millions with his wit and scholarly religious debates. But the real character of his personality exposed when his behind the screen video leaked online. Where he was caught using various profanities on the set of his show. In the same video, he is also shown taking a rape related question lightly, mocking his religious guests, spontaneously singing Indian tunes, and using lewd hand gestures while referring to Bollywood rape scenes. Not only that, but recently his PHD degree has also been declared fake.