Most Expensive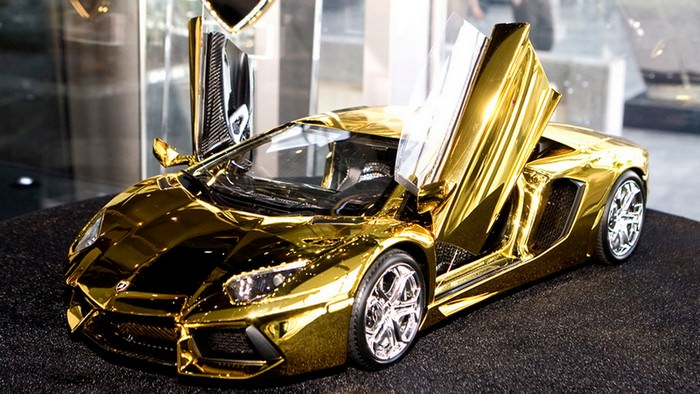 What are some of the most expensive things in the world?
Here, we mentioning the most expensive things like Cars/Jewelry/Art works etc.. All of them collectively one can find here. The lists of most expensive things in the world. From diamond studded watches to boats made from pure gold, from luxurious handbags to Diamond Rose iPhone, you can found an index of lists of most expensive items, Including;
List of most expensive sculptures, most expensive paintings, most expensive photographs, List of most expensive toys, most expensive vehicles, List of most expensive brands, most expensive films. And much more.
What is the most expensive object on Earth?
A new nuclear power station in the south-west of the UK will be the most expensive object on Earth. That's the claim about the proposed plant at Hinkley Point in Somerset – but has anything else ever cost so much to build?
Lists of most expensive things in the world
Sunglasses are functional and stylish additions that you can implement to your day to day fashion. Its basic use is to protect your eyes from sunlight. However, over the years, its function has evolved. In fact, there are celebrities out there who managed to build an image using their sunglasses. Sunglasses are usually associated to […] More

Phone is a major requirement of our daily lives. Mobile phone or even has the prices vary widely ranging from the cheapest phones in the world up to the most expensive mobile phone in the world. In today's society, there aren't many things that people are more attached to than their mobile phones. A person's […] More

To dress up in an elegant and adorable manner has always remained a prime concern of human beings. They do not only spend a lot of time in selecting their cloths, but also spend a huge sum of money over clothing to look different from other people. The instinct of being different from others often […] More

These are some of the most expensive helicopters in the world. These are 12 of the world's most luxurious helicopters that cost a fortune. So let's have a look! 12. Eurocopter EC135 ($4.2 Million) Eurocopter EC135 is one of the most beautiful helicopters built by legendary plane manufacturing company Airbus. This twin engine civil light […] More

Most of us lead an unhealthy lifestyle with very hectic schedules. No time to cook healthy food, no time for friends and family, and no time to relax. All this contributes to stress and other health problems, and we land up being in the doctor's clinic. We visit the doctor's clinic more than we visit […] More

There can hardly be anyone who does not love desserts. In fact, the very mention of this word makes us go weak in the knees. We can have desserts anytime, at parties, when at home, when happy, sad, or even stressed. In fact, the word stressed if read backward spells desserts. So, desserts indeed can […] More

The most favorite makeup that we just cannot do without and will never have enough in our collection is lipsticks. We desire to have all the shades possible from the best brands in our kitty and at times do not mind spending a little extra. For all the lipstick lovers out there we shall now […] More

All of us have a variety of apps installed on our phones, after all, they help make things a lot easier. There are apps for watching movies, listening to music, shopping, exercising, playing games, booking flights and trains and even making payments. Most apps are available free of cost but there are some that require […] More

Barbie is the favorite of almost every girl in the world – they love her, enjoy dressing her, and in fact, want to look like her. Not only children, there also are many adults who love Barbie and have a good collection of the doll itself and her accessories too. It is true that Barbie […] More

A kitchen is the most important space of any home. Not only is food cooked here but it also is a place where family members spend some time together, eat, drink, and discuss various topics. Since your kitchen is the place where you spend a good amount of time and also the area where your […] More
Load More
Congratulations. You've reached the end of the internet.