Most Expensive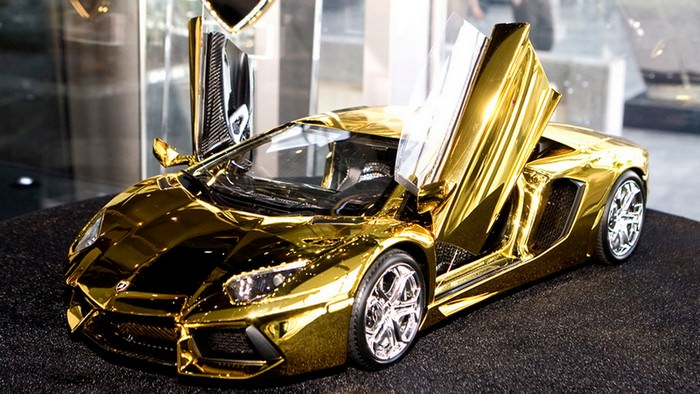 What are some of the most expensive things in the world?
Here, we mentioning the most expensive things like Cars/Jewelry/Art works etc.. All of them collectively one can find here. The lists of most expensive things in the world. From diamond studded watches to boats made from pure gold, from luxurious handbags to Diamond Rose iPhone, you can found an index of lists of most expensive items, Including;
List of most expensive sculptures, most expensive paintings, most expensive photographs, List of most expensive toys, most expensive vehicles, List of most expensive brands, most expensive films. And much more.
What is the most expensive object on Earth?
A new nuclear power station in the south-west of the UK will be the most expensive object on Earth. That's the claim about the proposed plant at Hinkley Point in Somerset – but has anything else ever cost so much to build?
Lists of most expensive things in the world
Phone is a major requirement of our daily lives. Mobile phone or even has the prices vary widely ranging from the cheapest phones in the world up to the most expensive mobile phone in the world. In today's society, there aren't many things that people are more attached to than their mobile phones. A person's […] More

Today, we come with a list of the most expensive photographs. For the common people, an image from camera shots may only be worth no more than an image alone, but for the people who know what the true meaning of photography, the price of a photograph can even reach the millions of dollars. Many […] More

Divorce rarely makes economic sense at any income level, but as Woody Allen once said, "The heart wants what it wants." Here is a list of the 10 most expensive divorces in legal history (as determined by the estimated size of the settlement). The list of 10 Most Expensive Divorces 10. Craig and Wendy McCaw, […] More

The most expensive cars offer so much more than just transportation. They are trophies owned by the 1% of the world. Some models are created for one person alone and only have one buyer of the name plate. We occasionally come across such mind boggling machines in the media too. In Fast and Furious 7, […] More

Planet earth is full of beautiful birds, animals, and insects. Though you may be scared of some wild animals like tiger and lion, there are also some that are friendly and you can adopt like cats and dogs. Even birds like canaries and parrots are also commonly adopted. You may have spent a maximum of […] More

Sunglasses are functional and stylish additions that you can implement to your day to day fashion. Its basic use is to protect your eyes from sunlight. However, over the years, its function has evolved. In fact, there are celebrities out there who managed to build an image using their sunglasses. Sunglasses are usually associated to […] More

Have you ever wondered, what are the most expensive watches in world? Here I am going to tell you about 10 of most expansive watches. There are many intricate details in million dollar watches like expensive stones, diamonds and gems that are encrusted into them jacking up their price. These watches have complicated mechanisms inside that make […] More

These are some of the most expensive helicopters in the world. These are 12 of the world's most luxurious helicopters that cost a fortune. So let's have a look! 12. Eurocopter EC135 ($4.2 Million) Eurocopter EC135 is one of the most beautiful helicopters built by legendary plane manufacturing company Airbus. This twin engine civil light […] More

Most of us lead an unhealthy lifestyle with very hectic schedules. No time to cook healthy food, no time for friends and family, and no time to relax. All this contributes to stress and other health problems, and we land up being in the doctor's clinic. We visit the doctor's clinic more than we visit […] More

There can hardly be anyone who does not love desserts. In fact, the very mention of this word makes us go weak in the knees. We can have desserts anytime, at parties, when at home, when happy, sad, or even stressed. In fact, the word stressed if read backward spells desserts. So, desserts indeed can […] More
Load More
Congratulations. You've reached the end of the internet.