Mexico is a federal constitutional republic in North America. It is bordered on the north by the United States. It is a country with women so hot and with faces and bodies that are over the top. Sure, there may be problems with all their drug cartels, but with women like these, there are more than enough reasons to keep the border open. Here, below is a list of the top 10 desirable Mexican women celebrities.
10. Dulce Maria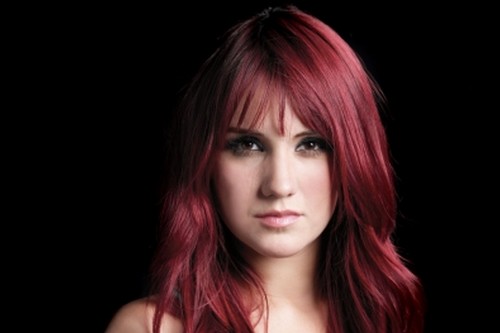 Dulce María is an actress actress, singer, and songwriter. She was born on December 6, 1985 in Mexico City, Federal District. She started her career when she was only a little girl, doing commercials. At age 8 she was part of a show for kids called Plaza Sésamo and shortly after, started at El Club de Gaby. Dulce Maria started singing in 1996 with the band Kids, that made success with songs like, La Mejor De Tus Sonrisas and Prende El Switch. In October 2009 she signed a contract with Universal Music and recorded a solo album Extranjera, with its first part released in November 2010, and the second part in the summer of 2011.
10. Camila Sodi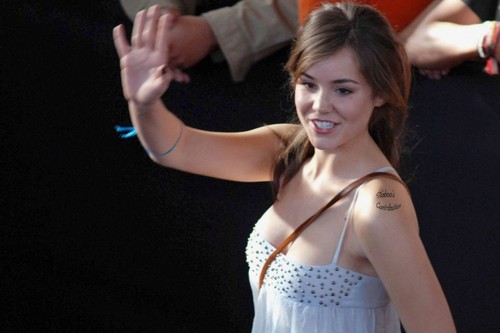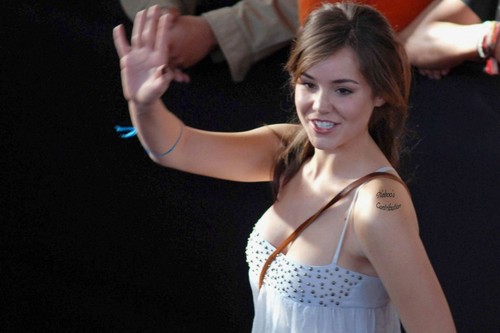 Camila Sodi born on 14 May 1986 in Mexico City is an actress and model. The niece of fellow Mexy Thalía, Camila has enjoyed moderate success as an actress and model, but the wonder of motherhood has put her career on hold for the past years. She is part of the Sodi family. On February 5th 2008, Sodi married Mexican actor Diego Luna.
9. Paulina Rubio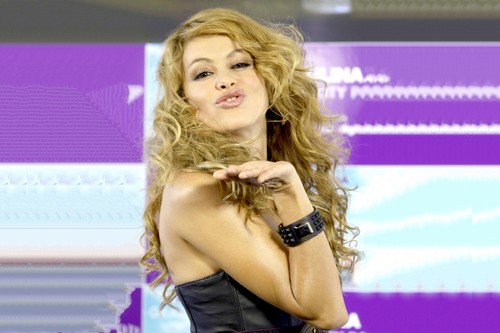 Paulina Susana Rubio Dosamantes, generally known as Paulina Rubio, is a Mexican singer, actress, hostess, model and businesswoman. She is known in Mexico and Ibero-America as an original member of the pop group Timbiriche from 1981 through 1991.
8. Carolina Tejera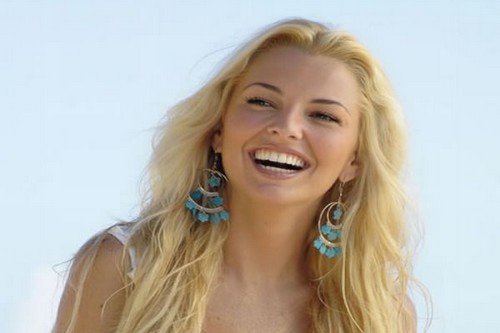 Carolina Tejera is an actress with a Mexican father and a Spanish mother. She is based in Venezuela where she made her debut in 2006 in Volver a Vivir. She also starred in the popular telenovela Gata Salvaje. In 2010, she began working in telenovelas produced by the Miami-based Telemundo Studios. She has appeared in soap operas like  Aurora and Corazon Valiente. She married with Costa Rican businessman, Don Stockwell.
7. Ninel Conde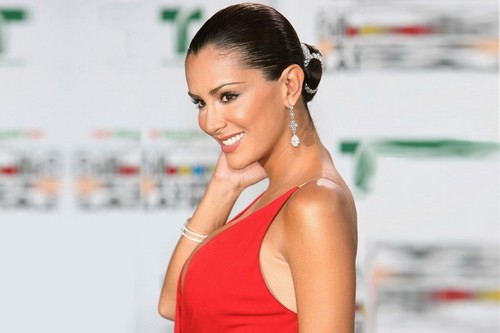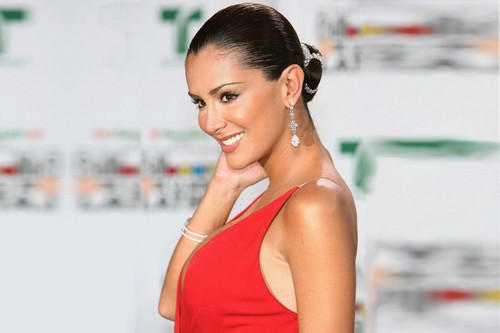 Ninel Herrera Conde is a Mexican singer and actress known for her performances in Rebelde, Fuego En La Sangre and Mar De Amor. She made her singing debut in 2003 when she released a duet with Jose Manuel Figueroa entitled Callados. The record got a nomination from the Latin Grammys. She made her television debut the following year through the reality show Big Brother VIP. She then appeared in the television show called Rebelde that got her a nomination as Best Lead Actress from the 2006 TVyNovelas. The show made Conde a celebrity not just in Mexico, but also in Chile, Colombia, Romania, Croatia, Brazil, Peru and Spain. She also appeared in the American television series Ugly Betty.
7. Aleida Nunez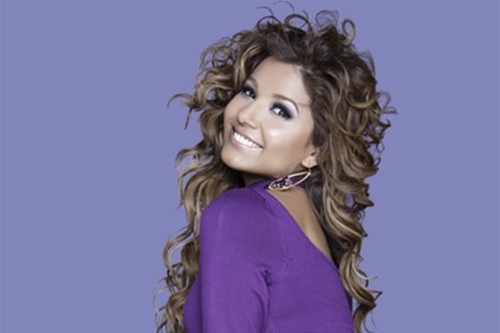 Aleida Araceli Nuñez Flores is a Mexican actress, originally from Lagos de Moreno, Jalisco. She was a pageant queen in diverse regional contests during her adolescence. In 1994 she gained second place in the contest Nuestra Belleza Guanajuato. She began her career in media communications as a conductor in various programs on channel 10 of León. She was also a runway and advertisement model, before beginning her career in acting.
6. Mariana Bayon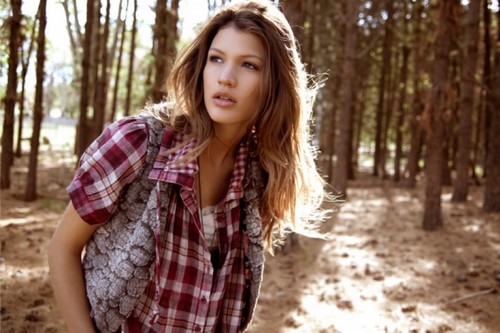 Best known for winning the first cycle of Mexico's Next Top Model, hosted by Elsa Benitez. Mariana Bayón did not have an easy childhood. At age eight, her ten year-old sister Maria Rosa died of cancer, and her parents divorced six months later. Prior to entering Mexico's Next Top Model, Bayón began modeling in her hometown of Torreon in Coahuila. She is an avid soccer player. After winning the modeling contest, Bayon was featured in the cover of Glamour in Mexico. She has also gotten a foothold in Germany and Switzerland after signing contracts with Modelwerk and Visage.
6. Elsa Benitez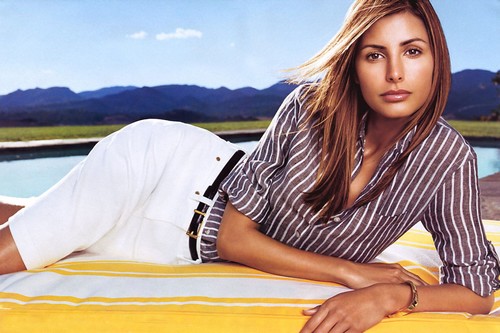 Elsa Benitez's exotic looks don't go unnoticed. Whether it is her penetrating eyes, her incredible figure, or even her soft lips. She is a model and television host, perhaps best known for her appearances in the Sports Illustrated Swimsuit Issue, including appearing on the cover in 2001. She got her break after winning a contest in Costa Rica when she was just 18 years old. She has appeared in the cover of magazines like Vogue, Elle, Glamour, Harper's Bazaar, Mademoiselle and Marie Claire. She has appeared in fashion shows for Chanel, Christian Dior, Versace, Fendi, Escada and Salvatore Ferragamo. She has also model for Victoria's Secret. Benitez also hosts the television show Mexico's Next Top Model.
5. Selena Gomez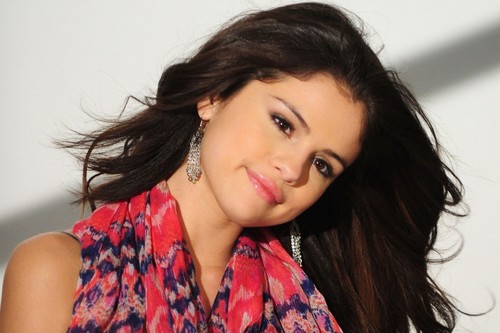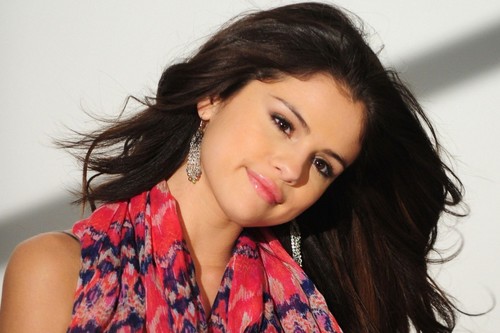 Selena Gomez is an actress and singer, born in Grand Prairie, Texas. Her father is of Mexican ancestry; her mother, who was adopted, has some Italian ancestry. She made her acting debut when she was just seven years old when she appeared in Barney and Friends. She also appeared in the movie Spy Kids 3-D: Game Over and in the television show Walker, Texas Ranger: Trial by Fire. Her breakthrough came through the Disney Channel when she got recurring roles in The Suite Life of Zack & Cody and Hannah Montana. She then starred in Wizards of Waverly Place. She also appeared in the movie called Ramona & Beezus. Gomez also fronts her own band called Selena Gomez & the Scene, which has released minor hits like Who Says and Love You Like a Love Song.
4. Thalia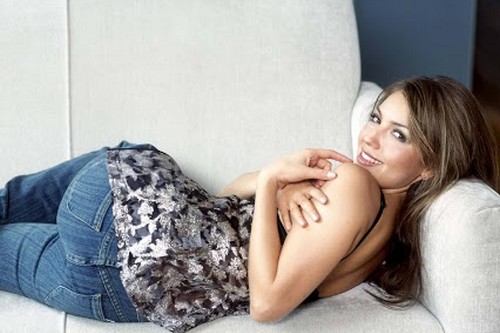 Ariadna Thalía Sodi Miranda is a singer, songwriter, published author, actress and businesswoman, who has sung in Spanish, English, Portuguese, French and Tagalog. She is recognized as the most successful female solo Mexican artist internationally by media conglomerates such as Univision Communications, Televisa and TV Azteca. Big part of the media refer to her as the "Queen of Latin pop". The British tabloid The Sun, named her as one of "the 50 female singers who will never be forgotten" while in 2011, Terra Networks included her in their list of "the most powerful and iconic women in music". Thalía has also been nominated for various Latin Grammy, Latin Billboard and many other awards throughout her career.
3. Ximena Navarrete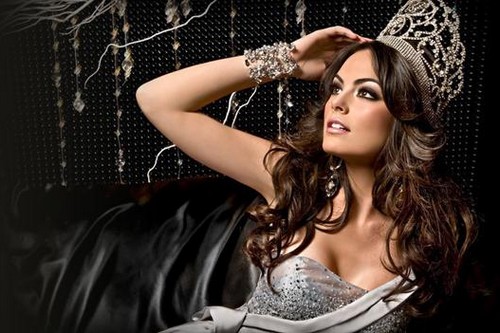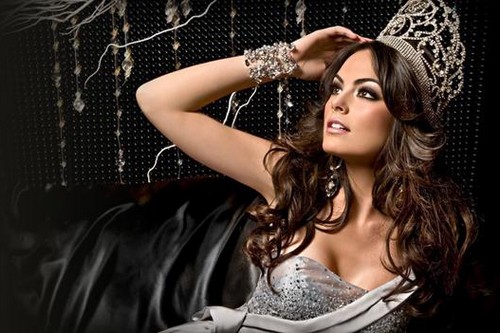 Jimena (Ximena) Navarrete is an actress and model who started out her career winning in beauty pageants around the world. After being named as Nuestra Belleza Mexico in 2009, she went on to win the Miss Universe title in 2010. After her reign was over, she shifted to modeling. She then became the official face of products like L' Oreal Paris and Old Navy. She also portrayed a role in the telenovela "enor de los Cieolo.
2. Jessica Alba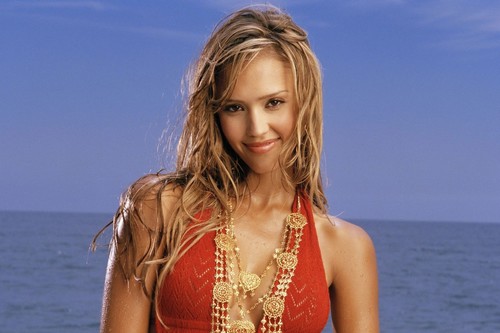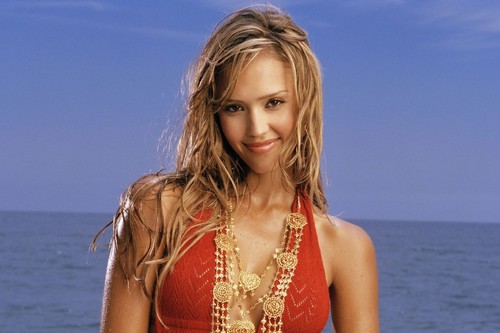 Called a s.x symbol, Jessica Marie Alba is an American television and film actress and model. She was born in Pomona, California, to Catherine and Mark Alba. Her mother is of Danish and French Canadian descent and her father is of Spanish and Mexican ancestry. Jessica Alba's DNA test shows she is 13 percent indigenous American and 87 percent European. She began her television and movie appearances at age 13 in Camp Nowhere and The Secret World of Alex Mack. She then starred in the television series Dark Angel, a role that got her an acting nomination from the Golden Globe. She also appeared in movies like Honey, Sin City, Into the Blue and the Fantastic Four series. She has appeared consistently in the list of s.xiest and most desirable women in the world. Playboy Magazine even used her image without authorization in its cover.
1. Salma Hayek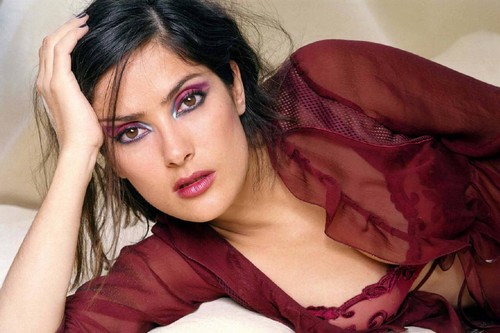 Salma Hayek is an actress who made her debut in the 1989 telenovela called Teresa. She also starred in 1994's El Callejon de los Milagros (Miracle Alley), the most awarded Mexican film in history. Her performance garnered for her an acting nomination from the Ariel Awards. She then moved to Hollywood where she overcame her lack of English skills and dyslexia to star in the 1995 movie Desperado opposite Antonio Banderas. Hayek received an Academy Award nomination for her lead performance in the 2002 movie called Frida. She also served as executive producer of the award-winning series called Ugly Betty.
Do you like our selection of Top 10 Desirable Mexican Women Celebrities? Please do write your favourite below in comments section.