Do you have any idea about Most Beautiful Irish Women? No doubt, Irish women are known for their romantic attitude, sexy figure, curvy body and fabulous fashion statement. Ireland is place with most beautiful ladies in the world. Numerous female Irish celebrities can be found all over the world. They appear in films, magazines, beauty pageant shows and on television. Although it's a very difficult task to rank the top 10 most beautiful Irish Women, but we have tried our best to rank them based on their beauty, hotness, fame and celebrity quotient.
10. Katie McGrath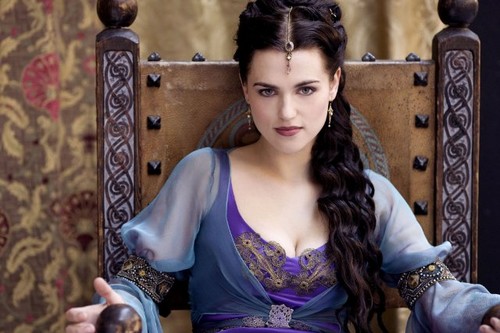 She is an adorable Irish actress who got so much popularity for portraying Morgana on the BBC One show Merlin (2008–2012). This hot Irish beauty raised in Ashford, County Wicklow, Ireland, Quite honestly she simply took the breath away with her stunning good looks and brilliant performances. Her voluptuous figure, blue eyes, silky hair have caused millions of men to drop their jaws in awe. Her fans liked her role in Canadian horror series Slasher (2016) in which she performed her character very gracefully.
9. Sarah Bolger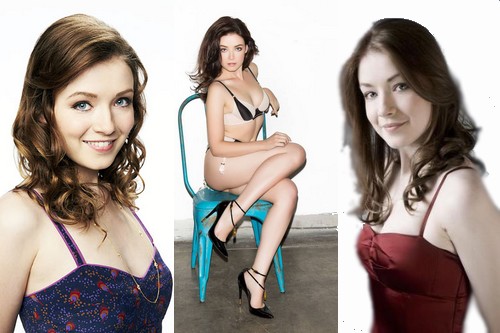 Sarah is an Irish actress well known for her character in the films: In America, Stormbreaker, and The Spiderwick Chronicles. Her fresh face with a beautiful smile and blue expressive eyes makes her look like an angel. In 2010 she won Irish Film & Television Award and proved that she is not only beautiful but also very talented.
8. Rosanna Davison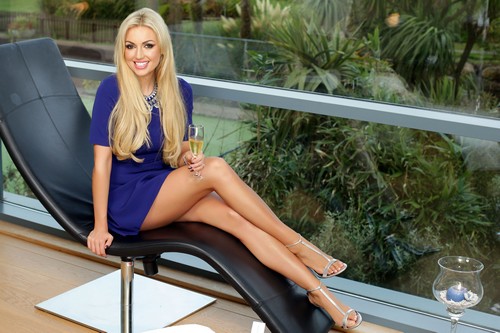 Rosanna Davison is an Irish actress, singer, model and beauty queen. She was the winner of the Miss World 2003 title. Rosanna is the daughter of a talented musician Chris de Burgh. She graduated In 2006, from University College Dublin with an arts degree in Sociology and Art History. In August 2003, she entered the Miss Ireland finals in Dublin and winning the competition. December 2003 Davison, along with 106 other contestants, compete in the Miss World competition in Sanya, China. She went on to win the crown and fortunately she is the first Irish entrant ever to win the Miss World title since it started in 1951. She is one of the promising Irish actress, model and definitely, one of the most Beautiful Irish Women of all time. She is the hottest one in the list of many Beautiful Irish Women.
7. Nadia Forde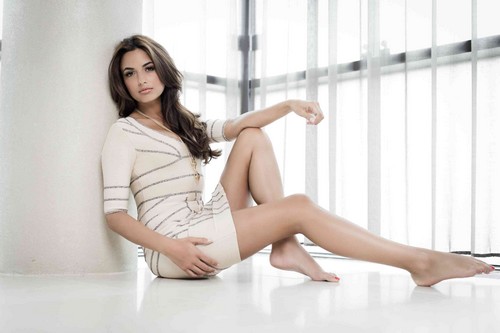 This beauty is a popular Irish supermodel, actress, and a singer too. She was born on 3 May 1989. Nadia takes part in many reality shows like in 2013, she appeared on Ireland's The LateShow, In 2014, Forde started her own show Nadia Goes to Hollywood, documenting her time recording her first single and capturing her first acting role in the US. People all over Ireland adore this diva and in her home town. she is a huge celebrity.
6. Holly Carpenter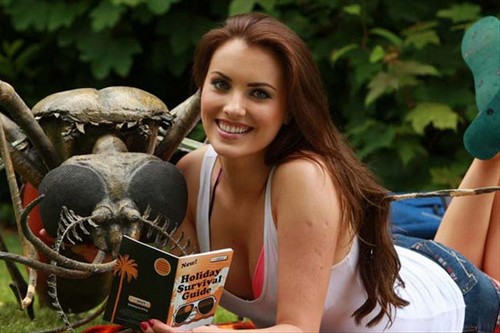 Carpenter was born and raised in Raheny, Dublin, Ireland. She is the granddaughter of the social diarist Terry Keane. Holly is an art student completing a degree in textiles at the National College of Art and Design. She speaks English, Irish and French fluently. Holly Carpenter was crowned Miss Ireland 2011 on 13 August 2011 in Dublin, Ireland. Her determination, Show, capability, appealing beauty is appreciated by all. Her innocent looks and cute smile can cherish her fans heart.
5. Rozanna Purcell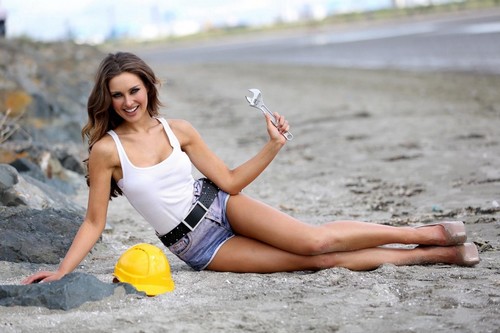 Fair skin, a well-sculptured figure she is an Irish model, Miss Universe Ireland 2010 Rozanna Purcell. After achieving the title of miss universe 2010 she was offered a contract with Trump Model Management and additional contracts in Mexico and Colombia. This beautiful Irish diva was also invited to judge the Miss Venezuela 2010 pageant. She also a judge at Miss Universe Ireland 2012. As she looks so beautiful, her heart is same like her flawless beauty. She loves to work for humanity, she is a famous charity worker. Rozanna Purcell has worked with the Children's Hospital of Puerto Rico and also play important role in raising the awareness and funds for the Cancer campaign.
4. Katie Larmour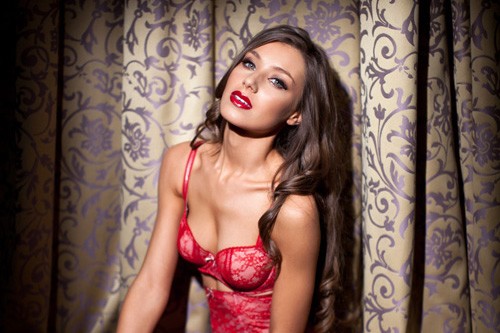 Katie Larmour is a Northern Irish Designer, TV Presenter, Curator & a well known Media personality. Along with flawless beauty, she is very well educated, a graduate of the University of Ulster with a degree in Fine & Applied Art. She is a very well dress Irish celebrity and know how to look graceful in different sexy outfits.
3. Vogue Williams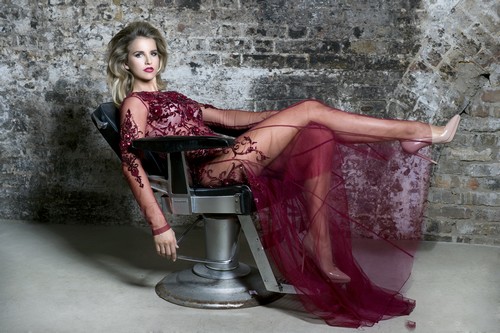 Vogue Williams is an Irish model, television and radio personality. She comes first in the limelight for participating in Dancing with the Stars and Stepping Out and for winning the 2015 series of Bear Grylls: Mission Survive. She's one of the bubbly models that everyone would love to watch on a ramp. Her sharp features and glamorous looks make her attractive. It is the fascination of her personality that makes her more attention-grabbing.
2. Evanna Lynch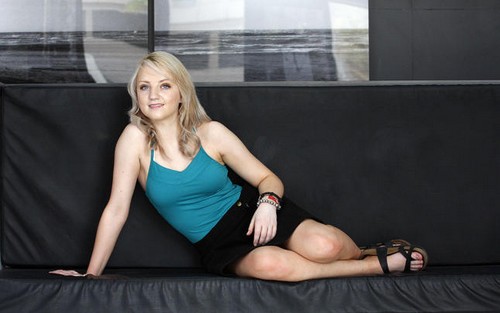 Evanna Patricia Lynch is an actress and model. She is renown for her portrayal of Luna Lovegood in the Harry Potter film series. Due to her magnificent acting skills and winsome persona, she got so much fame and praise from her fans. Evanna has appeared in photo shoots for many famous magazines and she looks very inspiring.
1. Andrea Roche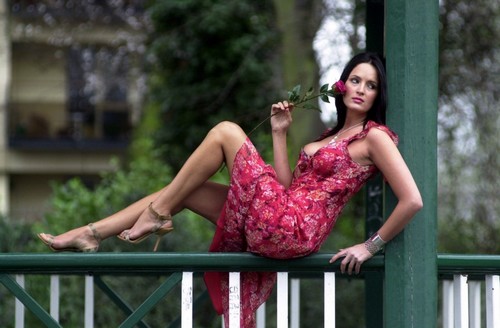 Andrea Roche is not only an Irish model, she is an example for all upcoming girls in the industry of modeling. With wonderful and impressive personality she is including in those women who are famous for their everlasting beauty. Her dressing and fashion sense is so good and she always surprises her fans with decent looks. This beautiful Irish diva began her career as a model and as Miss Ireland, Andrea competed in the 1998 Miss Universe pageant. She is a fashion icon as she won the Most Stylish Woman award at the VIP Style Awards in 2008. Andrea is a socialite and is a regular television personality. She retired full-time from modeling in 2008. This pretty Irish beauty has been credited with discovering models such as Roz Purcell, Clara McSweeney, Pippa Ormond and Miss World 2003 Rosanna Davison
Top 10 Most Beautiful Irish Women
Andrea Roche
Evanna Lynch
Vogue Williams
Katie Larmour
Rozanna Purcell
Holly Carpenter
Nadia Forde
Rosanna Davison
Sarah Bolger
Katie McGrath