Cricket is not just a game of boundaries and sixes, but I think I'm in minority with those who always admire great fast bowling and batsmen who counter them with authority. In the World of Cricket, there are some great batsmen like Sachin Tendulkar, Muhammad Yousif, Ricky Ponting, Rahul Dravid, Jacques Kallis etc. But I'm really not looking at them. I'm looking at my Top ten Batsmen who can tear any bowling attack apart. These batsmen are a bowler's nightmare, they can be match-winners on their day.
Today's cricket, inspired by T20, is more about sixes which lands us onto the question " which batsman has hit most sixes in ODI cricket career?" The answer is! No other than Pakistan's swashbuckling all-rounder Shahid Afridi hit most sixes in ODI cricket. Best known as Boom Boom, started his career as leg spinner, scored century the first time he went out to bat which is still the fastest ever, and changed his career forever. He is known for his aggressive batting style, and holds many individual records. If you notice, Shahid Afridi also has the highest strike-rate among the greatest six hitters.
Here, below is list of top 10 Batsmen with most sixes in ODI cricket.
Shahid Afridi – 351 Sixes
CH Gayle – 314 Sixes
ST Jayasuriya – 270 Sixes
MS Dhoni – 224 Sixes
RG Sharma – 218 Sixes
AB de Villiers – 204 Sixes
BB McCullum – 200 Sixes
SR Tendulkar – 195 Sixes
SC Ganguly – 190 Sixes
EJG Morgan – 184 Sixes
12. Yuvraj Singh | India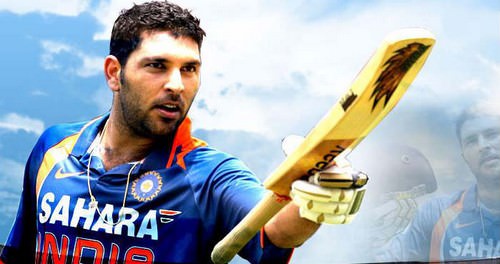 At 12th position, the Indian left-handed, middle order batsman Yuvraj Singh. He has 155 sixes to his credit in 304 matches and 278 innings. Yuvraj managed 908 fours at a strike rate of 88 and with an average of 36.55.
11. Ricky Ponting | Australia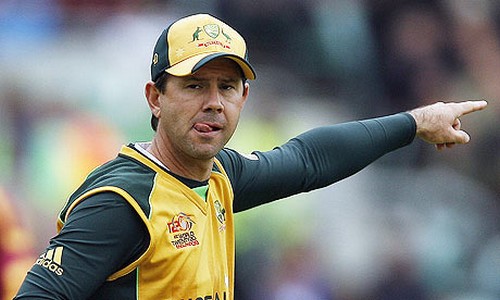 The retired Australian legend slammed 162 sixes in 375 matches and 365 innings. Punter hit 1231 fours during his ODI career with strike rate of 80 and average 42.
10. Eoin Morgan | England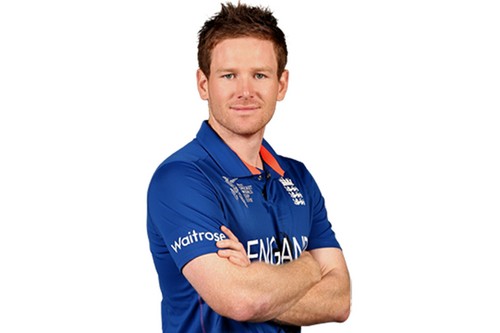 At 10th position is Eoin Morgan, an Irish cricketer who captains the England cricket team. He has 182 sixes to his credit in 221 matches and 206 innings. Morgan managed 582 fours at a strike rate of 90 and with an average of 39.
9. Sourav Ganguly | India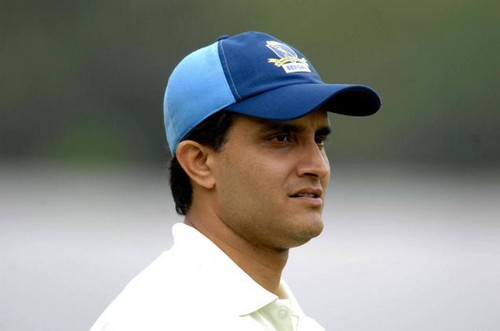 Ganguly hit 190 sixes during his career spanned 311 matches and 300 innings. Known as Dada, hit 1122 fours at a strike rate of 74 and average of 41.
8. Sachin Tendulkar | India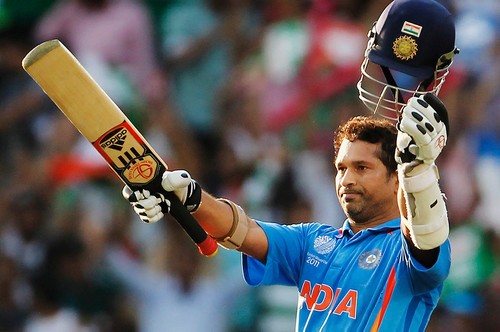 The Indian legend, Tendulkar slapped 195 sixes in 463 matches and 452 innings. Till date, Tendulkar is the only batsman to international to have hit more than 2000 fours. He has 2016 fours to his credit. He maintained a strike rate of 86 and average of 45.
7. Brendon McCullum | New Zealand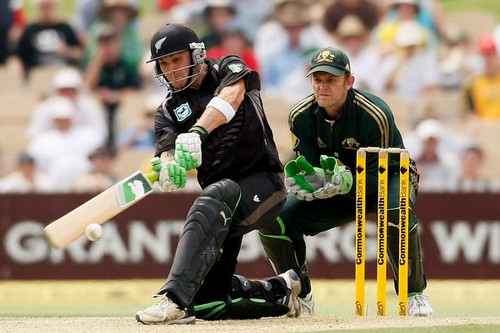 The current New Zealand skipper, McCullum has 200 sixes to his credit in 260 matches with 228 innings. McCullum has also hit 577 fours with a strike rate of 96. His average of 30.41 is highly disappointing.
6. AB de Villiers | South Africa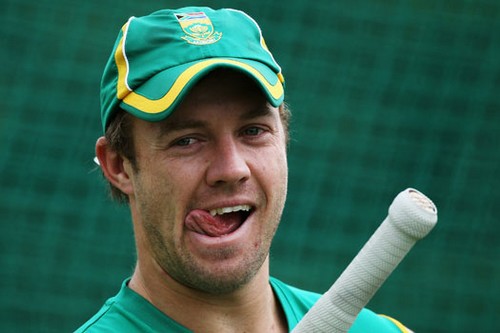 De Villiers, The South African cricketer, who captains the South African One Day International (ODI) team is at No. 6. Widely regarded as the best batsman in the world at present. De Villiers slapped 204 sixes in 226 matches and 216 innings and hit an exceptional number of fours as well –836. He maintained a strike rate of 101 and average of 53.90.
5. Rohit Sharma | India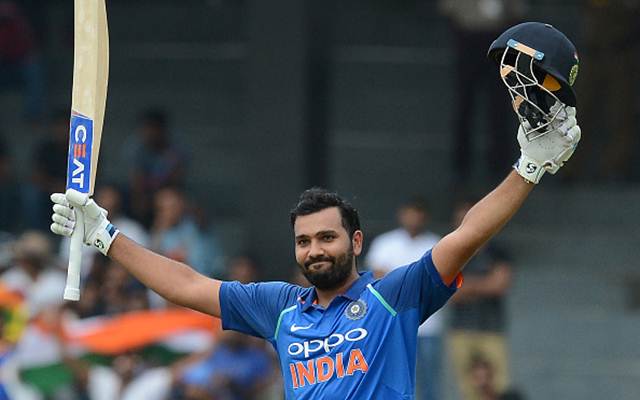 At 5th position, the Indian right-handed, top order batsman Rohit Gurunath Sharma. He has 218 sixes to his credit in 205 matches and 199 innings. Sharma managed 694 fours at a strike rate of 88 and with an average of 47.
4. MS Dhoni | India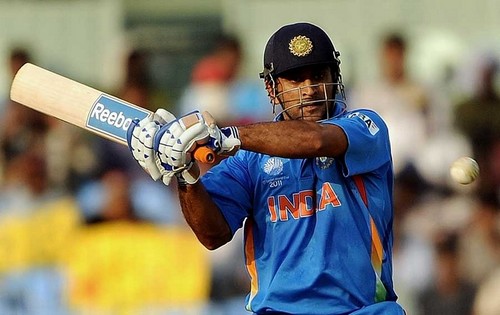 The cool man, The Indian skipper has so far blasted 224 sixes in 341 matches and 289 innings. In addition, Dhoni hit 806 fours, while maintaining a strike rate of 88 and stunning average of 51.
3. Sanath Jayasuriya | Sri Lanka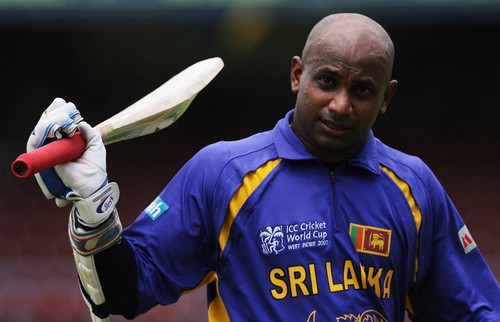 The former Lankan great cricketer Jayasuriya is at No.2 with 270 sixes in 445 matches and 433 innings. Jayasuriya also slapped 1500 fours during his ODI career. He maintained a strike rate of 91 and average of 32.
2. Chris Gayle | West Indies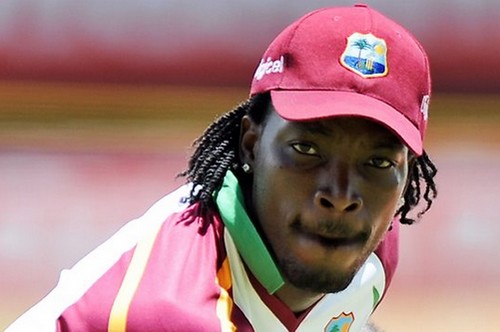 Gayle, the Jamaican cricketer who plays international cricket for the West Indies took the 3rd place. He has blasted 314 sixes in 289 matches and 283 innings. He has 1093 fours to his credit and his strike rate is 87 and average is 38.
Gayle has slapped 16 Sixes during ICC WC-2015 against Zimbabwe, that is the 3rd maximum 6s (after RG Sharma and AB de Villiers) in an ODI innings. He scored 215 runs that is the 4th biggest individual score in ODI cricket history.
1. Shahid Khan Afridi | Pakistan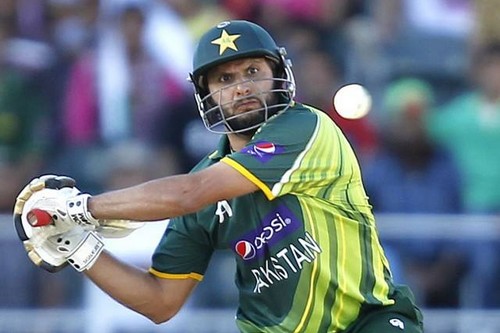 Pakistani Pathan, Boom Boom Afridi is at number one having thrashed 351 sixes in 398 matches (369 innings). While he has 730 fours to his credit and an unbelievable strike rate of 117. He has highly disappointing average of 24.