We've all had those moments when our notifications have got on top of us. That could be our emails, messages, or even having a ton of apps taking over our home screens that we no longer use.
It can be incredibly annoying having to swipe through dozens of apps to find the one you need. It's at that point you know you need a little more organization in your life.
Organizing your cellphone can seem a little daunting, especially if it's crammed full of apps and photos you really don't need.
If you're feeling like you might need a little life laundry with your mobile, here's our quick list on getting it sorted…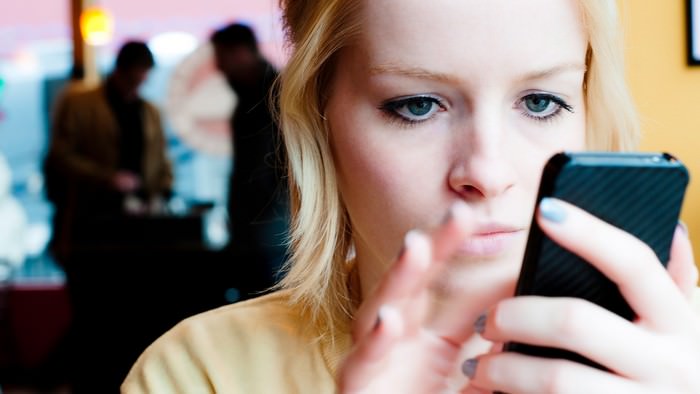 Theme your rows/folders
Keeping the same sort of apps in the same place is the easiest way to organize your phone. Place all your social media apps along the same row, while things like banking can go in a Finance folder, news outlets can go in News and things such as fantasy football and betting apps can go in Sports.
By placing them in folders you'll clear up the mess on your home screen and minimise the number of pages they spread across.
Work from the bottom up
Think about how you use your cell. The likelihood is you'll find it easier to tap apps that are within a thumbs reach.
Place all your most used apps within that thumbs reach to give you ease of access. Place the most commonly used apps at the bottom and work your way up, with the least important apps going at the very top on the last page.
Download a password manager
On a more serious note, it can be difficult remembering all your passwords for apps, especially if you keep all your passwords unique – that's the safest way after all.
A password manager will store all your passwords securely and encrypt them to prevent fraud. There are tons out there and you'll find a number of sites providing reviews for them. Check out places such as bestonlinereviews.com to find one, and keep all your passwords organized as well as your cellphone.
Look after your app drawer
The app drawer is essentially the permanent row of apps at the foot of your display. As mentioned before the bottom end of your phone is the place to drop all your most frequently used apps.
Placing those in the app draw is a good plan. However, it's also a good idea to use a promotion/relegation style system. If you're using one app more than others, place that in the app drawer but monitor the situation as of course that may change as you download more.
Have a declutter
The best way to organize your cellphone is by simply having a spring clean. Delete the apps you don't use and work through your inboxes. Clear all your notifications and work through your contacts. There may be old places of work, old telephone numbers and even the dreaded ex on there.
Make your contacts more concise and only keep the SMS messages and emails you need. Not only will it organize your phone better, it'll also save on space too. This can also be done with your photos, as this can be the most cluttered place of all!