World's fastest growing micro-blogging site 'Twitter', has really come a long way now. Besides gaining popularity among masses, many celebrities round the world have joined Twitter to communicate with their fans directly. Their tweets not only go far and wide, but often spark hot conversations, gossip, retweets and controversies galore.
Just like in the US and other regions, celeb tweets often form the bulwark of twitter traffic in India. So in this article we have done a bit of research and identify who were the 10 most popular twitter celebs in India. Interestingly, eight out of ten celebrities are Film Stars, two are the Sports Person, Sachin Tendulkar and Virat Kohli.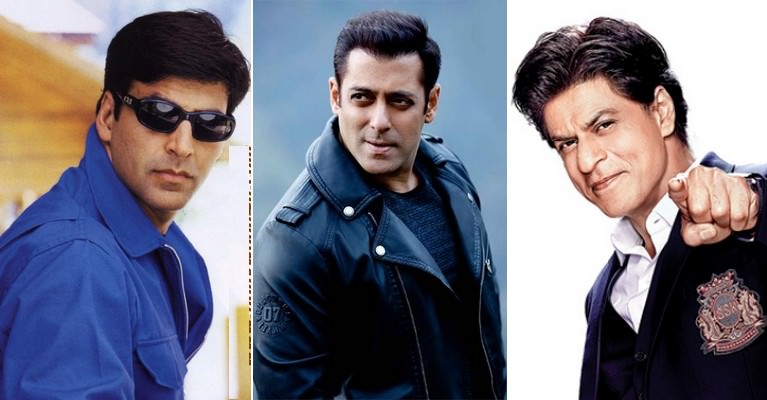 Here is the list of 10 Most Popular Twitter Celebs in India, as of March 2018.
10. Priyanka Chopra
Skylines, rooftops and familiar faces… in my home away from home @filmfare @jiteshpillaai @RohanShrestha #NYC pic.twitter.com/yq0X7GORh4

— PRIYANKA (@priyankachopra) February 6, 2018
This beautiful actress, singer and model, has shown her mettle, and has now earned love from a fan following of 22 million. The Bollywood diva reigns on the fourth spot, using the Twitter handle of @priyankachopra. Priyanka's follower count on the site received a boost recently.
9. Hrithik Roshan
And the journey begins.. #Super30 pic.twitter.com/3nJdipVUqr

— Hrithik Roshan (@iHrithik) February 6, 2018
A great dancer and dedicated actor has blossomed on Twitter too. Bollywood hunk Hrithik Roshan, with the twitter handle of @iHrithik, occupies the seventh position in our list with a total follower count of 22.7 million. Hrithik is an occasional tweeter.
8. Aamir Khan
Thank you @mrsfunnybones
Yes, that's a Pad in my hand & there's nothing to be ashamed about. It's natural! Period. #PadManChallenge. Copy, Paste this & Challenge your friends to take a photo with a Pad. Here I am Challenging @SrBachchan , @iamsrk & @BeingSalmanKhan pic.twitter.com/lY7DEevDmD

— Aamir Khan (@aamir_khan) February 2, 2018
On the fifth spot, we have Bollywood's perfectionist star Aamir Khan who uses the handle @aamir_khan. Though not very regular on the site, Aamir still commands a following of 23 million followers.
7. Virat Kohli
Coffee at home tastes even better. 😇♥️ pic.twitter.com/3VOkeNGbHP

— Virat Kohli (@imVkohli) February 28, 2018
Virat Kohli, Indian cricketer, gamer, car lover, loves soccer who operates under the handle @imVkohli. With more than 23.4 million followers, he comes at No. 7 amongst the Most Popular Twitter Celebs in India. His passion for cricket has made him one of the best batsmen in the world across formats, and has also helped him grow into a ruthless captain.
6. Deepika Padukone
The Padmaavat star @deepikapadukone is on our cover, and we cannot keep calm!
Credits:
Photographer: @Errikos_Andreou; Makeup: Anil Chinnappa; Hair: @soninamrata; Fashion stylist: @shaleenanathani; Bralet: Reetu Neeva; Jacket: Kanika Goyal pic.twitter.com/oevkicegJG

— Femina (@FeminaIndia) January 31, 2018
This dusky damsel has not only made it big in Bollywood, but has also gained popularity on Twitter. On the sixth spot, not to mention she is youngest on the list, with a follower count of 23.5 million. The actress, who operates under the handle @deepikapadukone, has seen significant increase in her follower count this year with her hit films like 'Yeh Jawaani Hai Deewani' and 'Chennai Express' acting as catalyst.
5. Sachin Tendulkar
With a bat and ball in my hand… Do I need anything else? Love for the game can never end. A great shot by @avigowariker for the @T20Mumbai league. pic.twitter.com/ZYOqYG2Wng

— Sachin Tendulkar (@sachin_rt) February 22, 2018
The biggest crickter in the world, Sachin Tendulkar occupies the eighth spot in our list. He is the only non-Bollywood celebrity in the list. Operating under the twitter handle @sachin_rt, the cricket maestro has a follower count of 24.5 million on Twitter.
4. Akshay Kumar
Everyday I'm hustlin' 😎#WhateverFloatsYourBoat pic.twitter.com/iBMaWu2tp9

— Akshay Kumar (@akshaykumar) February 22, 2018
The Bollywood action and comedy king, The superstar Akshay Kumar stands at the ninth position in our list. With the handle of @akshaykumar, the actor has a fan following of 25.3 million. Like many of his fellow colleagues, the actor too gets active on the microblogging site during the release of his films. Most of Akashay's tweets are on social issues.
3. Salman Khan
…. and Race3 begins pic.twitter.com/2TqNDGjLhD

— Salman Khan (@BeingSalmanKhan) November 13, 2017
The 'Dabbang' man has also made it big on Twitter. Salman Khan comes on the third spot with a total of 31.7 million followers. Tweeting under the handle @BeingSalmanKhan, the actor makes occasional appearances on the social media site.
2. Amitabh Bachchan
T 2735 – " आज वही कल है ; जिस कल की फ़िक्र तुम्हें कल थी "~ ef Sachin
today is that tomorrow ; the tomorrow that you feared yesterday pic.twitter.com/YkXqD4qg8R

— Amitabh Bachchan (@SrBachchan) March 6, 2018
The Big B holds the top second position among the Indian celebs on Twitter. At the age of 69, he just seems even more stronger and ready to take it on, hats off to him. The actor is quite regular on the social media site while tweeting on numerous issues apart from films. Amitabh Bachchan for you with his twitter handle @SrBachchan. With a total of 33.4 million followers at present.
1. Shahrukh Khan
Build good associations around yourself and ride on…20 yrs with @HyundaiIndia & learnt that whether it's a vehicle or success both should be noiseless… pic.twitter.com/daXU1Rtkkh

— Shah Rukh Khan (@iamsrk) February 9, 2018
On the top spot, the superstar Shahrukh Khan. SRK's Twitter handle is @iamsrk. The King Khan, well as the name suggests, he is truly a king when it comes to having huge followers on Twitter. The king enjoys a following of 33.9 million on the social networking site and is a regular tweeter on other issues too apart from regular Bollywood affairs.
Madhuri Dixit
Every great dream begins with a dreamer… pic.twitter.com/wi1gOYj1cM

— Madhuri Dixit Nene (@MadhuriDixit) February 6, 2018
The beautiful queen of Bollywood Madhuri Dixit joined micro-blogging site Twitter in late 2010. The diva Tweeting under the handle @MadhuriDixit, and now earned love from a fan following of 6.33 million. She is a regular tweeter on other issues too apart from regular Bollywood affairs.