Make a list of top 15 out of so many beautiful actresses is a tough job. There are many hot beauties in Hollywood. Hollywood is the home of some of the world's most attractive women. It is considered as the movie hub of the world. Every year, we see new actresses replacing the previous ones. Amongst many hottest beauties, it is extremely hard to shortlist.
Here are top 15 gorgeous women in Hollywood, who made history hotter, and the honors go to exactly who you thought they would. This list is based on the hotness and their male fan base. Have a look at top 15 hottest actresses in Hollywood 2020.
The 15 of the hottest actresses in Hollywood.
15. Angelina Jolie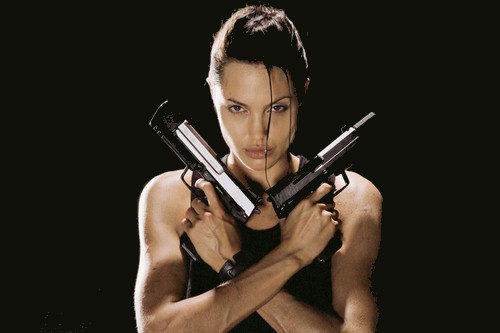 Appears on many "most beautiful women" lists, Angelina Jolie is one of the hottest actresses in Hollywood. Angelina Jolie is an Oscar-winning actress who has become popular by taking on the title role in the "Lara Croft" series of blockbuster movies. Off-screen, Jolie has become prominently involved in international charity projects, especially those involving refugees. No doubt, she is most beautiful as well as hot actress in the world.
14. Emma Stone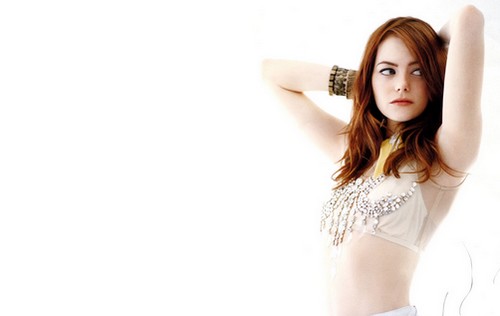 Stone began acting as a child as a member of the Valley Youth Theatre in Phoenix, Arizona, where she made her stage debut in a production of Kenneth Grahame's "The Wind in the Willows". She appeared in many more productions through her early teens until, at the age of 15. Stone was a cast member of the TV series Drive, and made her feature film debut in the comedy Superbad (2007). She graces our list of hot actresses at No. 14.
13. Charlize Theron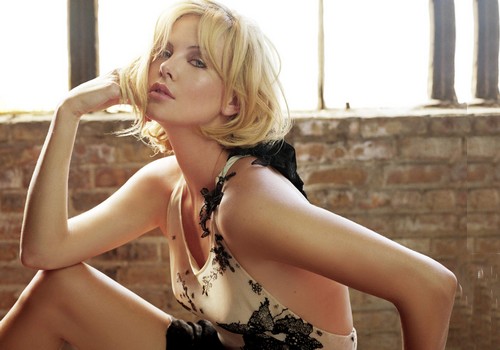 Charlize Theron is one of the Hollywood's hottest actresses and has excellent acting skills as well. This South African beauty has one of the most beautiful eyes in the world. She born on on August 7th, 1975, but she looks young and gorgeous as ever. She became the first South African to win an Oscar for her film, Monster. Her other notable movies include The Devil's Advocate, The Italian Job and Mighty Joe Young.
Esquire Magazine named her "sexiest woman alive". Not only be a marvelous actress, Theron has proved herself as the biggest action star after Mad Max: Fury Road. An attractively tall, graceful, and dignified blonde with a slender and sexy figure. Being one of the curviest woman on this list, she definitely be at top of the Hollywood hot actress list.
12. Olivia Wilde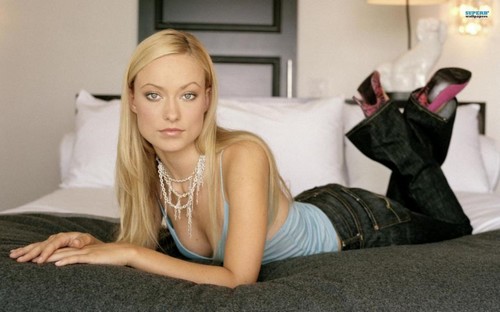 Actress and fashion model, Olivia Jane Wilde is one of the hottest actresses in Hollywood. Wilde has appeared in a number of television shows and commercial movies. She chose her last name "Wilde" from famous author, Oscar Wilde. She was PETA sexiest celebrity in 2010. Her most notable movies include The Change-Up, In Time and Tron Legacy.
Olivia Wilde is witty, beautiful and resolutely down to earth lady. No matter what role she's playing, that inherent likability shines. She has become a bonafide Hollywood star over the last few years. She's one hot actress and has also striped for plenty of movies.
11. Jessica Alba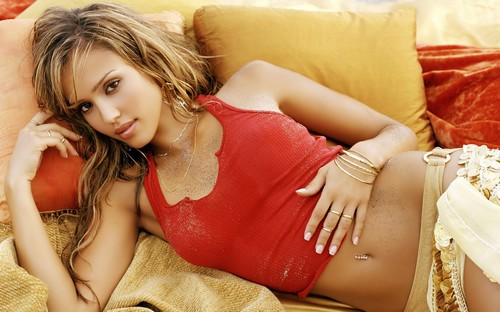 Born in Pomona, California, on April 28, 1981, Jessica Alba is one of the sexiest model and hottest actresses of television and film. She began her television and movie appearances at age 13 in Camp Nowhere and The Secret World of Alex Mack. Alba is often portrayed as a s.x-symbol. She has made the list of the hottest actresses of Hollywood of many prominent magazines. Her notable movies include Fantastic Four, Sin City and Machete. She also appeared in the TV show, Dark Angel.
Being one of the hottest Latinas in Hollywood, the 36-years-old Alba remains as sexy as the first time people see her on the hit TV series, Dark Angel. Alba is one of the most acclaimed actresses of her generation. She has appeared in countless numbers of movies and TV shows. There are many reasons why Jessica Alba remains one of the hottest actresses in Hollywood.
10. Scarlett Johansson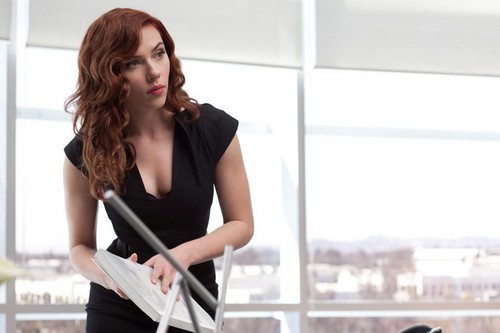 One of the most attractive American celebs, Scarlett Johansson was born in New York City to mother, Melanie Sloan and father, Karsten Johansson. Scarlett has a huge male fan base. She is beautiful, attractive and is considered to be one of the hottest actresses in Hollywood. Several magazine have included her in the list of the sexiest and the most hottest celebrities. She has been nominated for the Golden Globes 4 times now. Her most notable movies include The Avengers, The Prestige, Vicky Cristina Barcelona, The Iron Man and Captain America: Civil War, Avengers: Age of Ultron. She's also world's top earning actresses right now.
One of the most in-demand hot actress in Hollywood today, Johansson is the second woman in this list named "sexiest woman alive" by Esquire Magazine. The 33-years-old blonde with a curvy figure looks amazing in each style. She is undoubtedly one of the hottest Hollywood babes.
9. Margot Robbie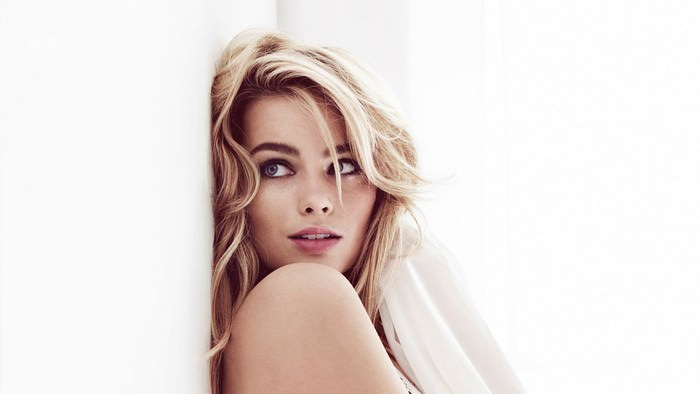 The fastest rising star in Hollywood, Margot Robbie is an Australian actress and film producer. Right now she is only 27, but, Time magazine named her one of the most influential people in the world. In addition, Forbes named Robbie in top 30 Under 30 list.
Appeared in several movies and television shows, Robbie has won as well as nominated for several awards. She is most talented actress out there. She has established herself as one of the most prominent face in Hollywood.
8. Mila Kunis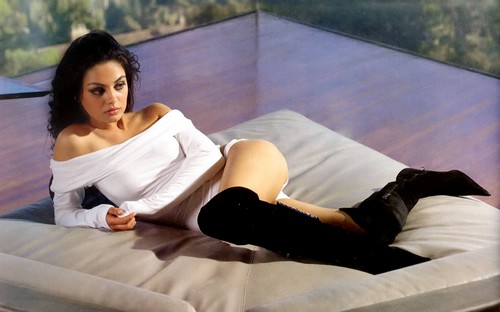 The talented Milena "Mila" Markovna Kunis was born in Chernivtsi, Ukraine, USSR (now independent Ukraine), to a Jewish family. The 33 years old actress has been portrayed by many magazines and media as one of the hottest celebrities in Hollywood. Her most notable movies include Black Swan, Friends with Benefits, and Forgetting Sarah Marshall. Kumis's career has been on a continuous rise and she will be seen in several movies in 2017-18. Her hotness prompted a US Marine Corps Sergeant to ask her out on a date through YouTube, which she accepted.
See also; Top 10 Plus Sized Celebrities in Hollywood.
7. Natalie Portman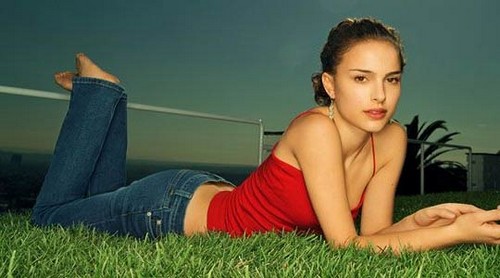 The beautiful, Natalie Portman is an actress and model with dual American and Israeli citizenship. She is one of the most beautiful women in the world. She won 2011 Oscar for best actress for her movie, Black Swan. Her star has been on a continuous rise. Her other notable movies include V for Vendetta, Thor, Closer, and No Strings Attached. Portman's career has been on a continuous rise and she will be seen in several movies in 2017-18. She has featured in a number of publication's lists of the hottest Hollywood actresses. See Natalie's Bald Look.
6. Marion Cotillard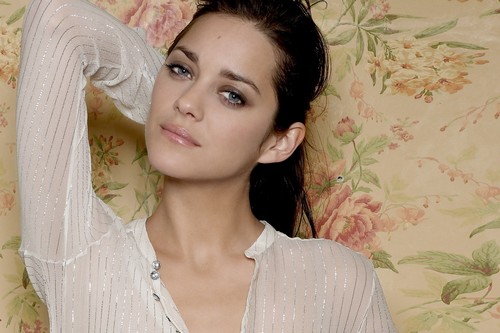 Marion Cotillard is at top of the list of hottest actress in Hollywood. Cotillard is a French actress who over the last few years has made it big in Hollywood. She is now famous worldwide and is one of the most beautiful actresses of this generation. She starred in the movie, Inception. Other movies like Midnight in Paris and Public Enemies were very well received. She was recently seen in the movie, From the Land of the Moon. Her film, La Vie en rose, earned her an Oscar, which allowed her to make history as the first person to win an Oscar for a french film.
5. Amber Heard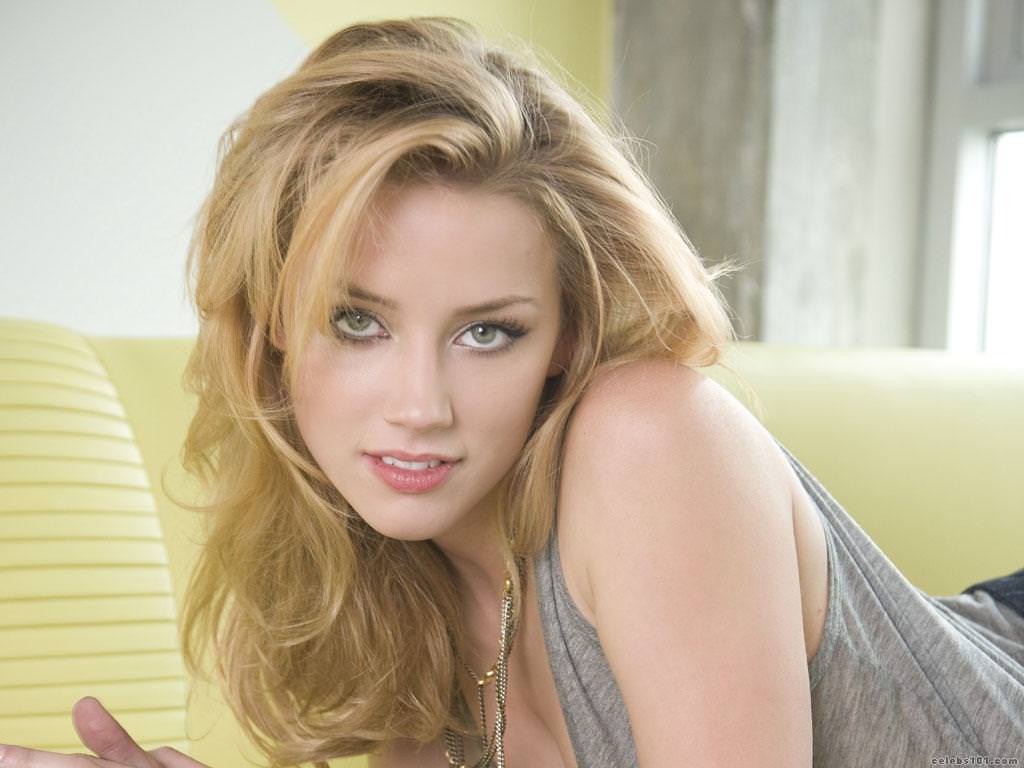 At the first look, she seems the most famous star of her generation. But, Amber Heard has yet to reach heights like that. Anyway, she make it on top 15 hottest actresses in Hollywood. Heard is a gorgeous woman with attractive figures. She has stunning body that doesn't seem to have a single extra pound on it. Amber Heard seems to be the very definition of a hot woman.
4. Ana de Armas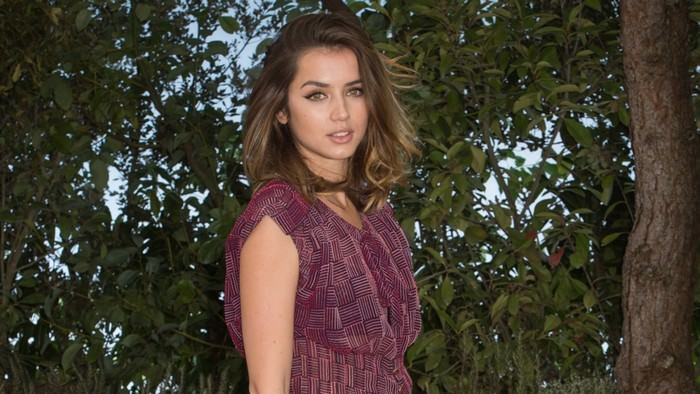 For those who are not aware of this beautiful Cuban actress, Ana De Armas. But, don't worry! Because with the passage of time you will likely to become more aware of Armas. Born and raised in Cuba, Armas became an actress at the early age of 12. Then, she made her professional debut in the Spanish film Una rosa de Francia in 2006. She making waves in America when she was starred in her first Hollywood film Knock Knock, where she masmarized the audience by her stunning looks. Since than she has appeared in several major films like; Exposed, Hands of Stone and War Dogs. Her biggest role comes with the most anticipated movie "Blade Runner 2049" as Joi. A sensual woman, excellently confident now known as one of the hottest actresses in Hollywood.
3. Alexandra Daddario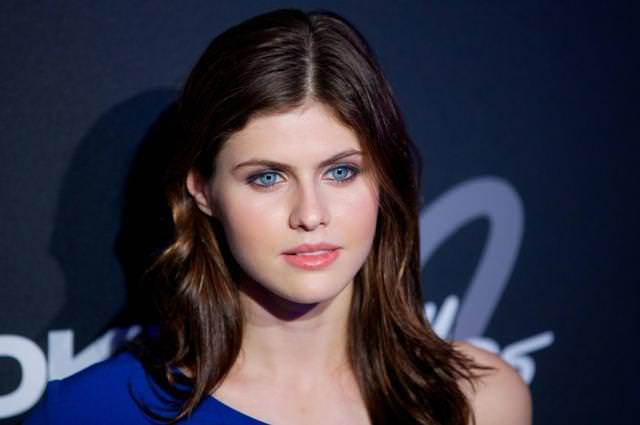 Even though she didn't become a true star yet, but her looks make her the sexiest one. Born and raised in New York City, U.S.A. Daddario is of Italian, Slovak, English, and Irish descent. Throughout her careere, she has appeared in several movies, televission shows and music videos. Her most famous performances in movies are; Summer Quinn in Baywatch, Blake Gaines in San Andreas and Annabeth Chase in the Percy Jackson film series. Also, in 2018 Netflix movie 'When We First Met' as Avery Martin.
Owning one of the sexiest figures in Hollywood, there is a good reason why people want to see more and more from her in future. Daddario, now set to appear in four films in 2018, including; We Have Always Lived in the Castle, Nomis, I Am Not a Bird and one other. All that boost her career to another level.
2. Megan Fox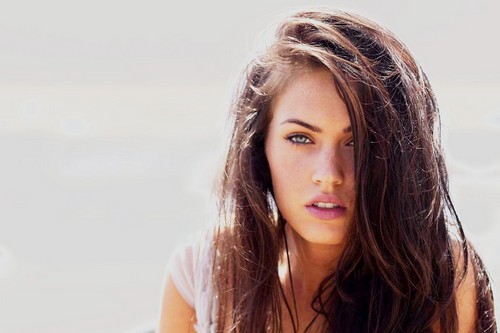 Everyone knows Megan Fox. She began her acting career in 2001. Fox became a worldwide sensation at the time of the film, "The Transformers". She is 31 years old and is considered a sex symbol. Fox ranked several time among the most beautiful people in the world. She's at second position amongst the hottest Hollywood actresses. Her other notable movies include Jennifer's Body, and Transformers 2.
In honor of one of the greatest ladies in Hollywood — Megan Fox top. She's young, she's hot actress, she's gorgeous and extremely beautiful. Megan Fox crowned the sexiest woman in the world. The 31-years-old, Fox is considered one of the hottest girls in movies and TV. There are a few girls out there as sexy and fun as Megan Fox. She has done alot of hottest poses for magazines and from her amazing red carpet arrivals.
1. Eva Green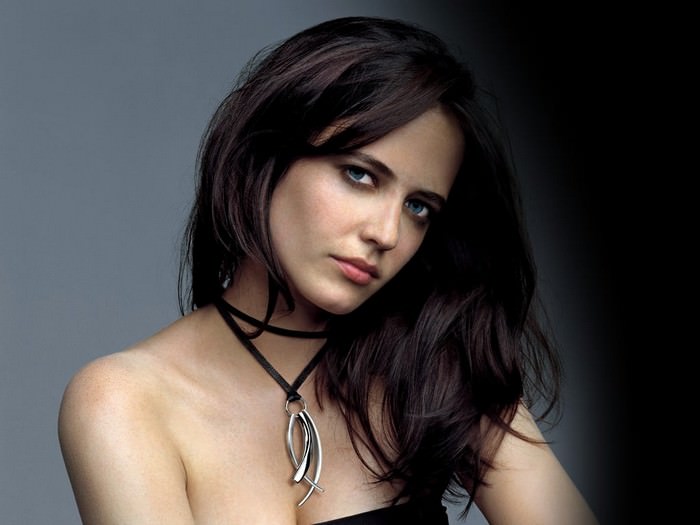 With her unique sultry looks, Eva Green deserve top spot in any list of "Hottest Hollywood Actresses". Green was born and raised in France. She is the daughter of legendary actress Marlène Jobert.
Green is gorgeous and naturally dark blonde. Best known for her role as Sibylla, Queen of Jerusalem in Ridley Scott's historical epic Kingdom of Heaven. Also, portrayed Bond girl Vesper Lynd in the James Bond film Casino Royale. She also known for movies like; Dark Shadows, 300: Rise of an Empire, Sin City: A Dame to Kill For, as well as the Showtime's horror drama Penny Dreadful.
Did you enjoy our list of top 15 hottest actresses in Hollywood? Share with us your favorite in comments.